"...been a long time since I rockin' rolled..." du daaa du daaa du daat - Led Zeppelin
Rick, Jerry, Chad, Jason, Bill, Nick, Scott ... Too many new names and faces. I know I missed someone sorry. For sizing Nick was on an 8, Jerry 11 I think Bill might have been superchanrged on a 12. I only sailed - got ass kicking on too full 7.5 (forgot my damn mast addapter for RDM mast and Streamlined boom head, AAAAHHHGGG!) then rigged a 6.2 later and was a little under power. I was also so damn tired I could hardly pump onto a plane on the little swell that build up in the 5-25 MPH that varied. Dang, some of those gust were tuff to deal with. The more I relaxed and the better I sailed until I couldn't hang on any more.
PS, the water temps were getting up there. I didn't wear gloves of hood and was in the water a lot, however on my 150L Go I was able to get out and uphaul quickly. Most of the kiters only had to wait a little bit for the lulls to pass. No complaints out there - Just fun time hanging with new and old friends.
Pile of kites on Beach...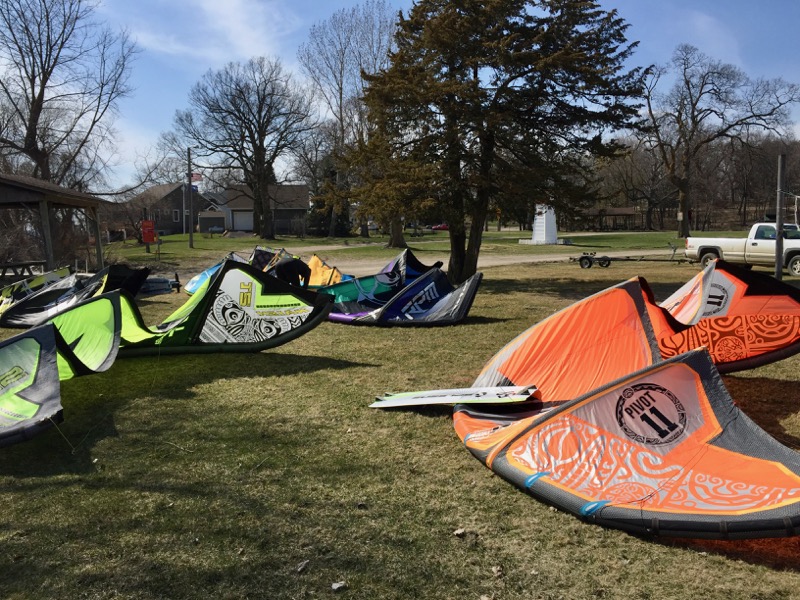 Some of the crew...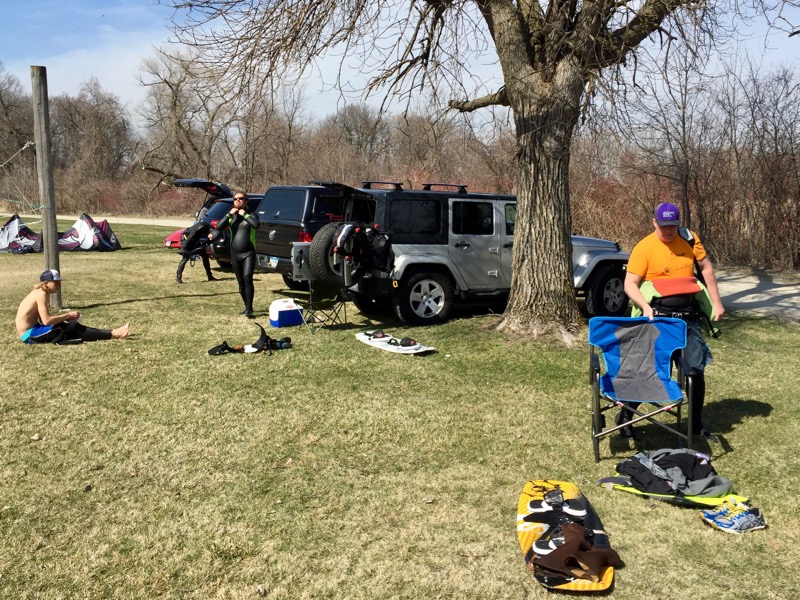 Jerry's favorite spot and my unrigged Sailworks 7.5 Retro from 2004. Only 2 session on it over a decade apart