I think this is gonna be a game changer for those that like to sail instead of mess around with kiting. I was able to get the board flying high with no whitecaps in sight. Just need a puff that put a hard texture on the water (I'd say 12-15mph) point off the wind and pump. Pumping is something I need more practice at. Flying the board is still and adventure for me. Each time I dont' know what to expect but the feeling of silently flying along is weird and fun, the only thing I'm hearing is a hum from the foil.
Also, when shlogging around in light wind this thing will point really high so it's like hunting for little puffs and gusts that you might use. I don't think my flying reaches were anything near as upwind as you can go, I was just trying to hang on and get the hang of controlling the pitch of the board with feet and mast foot presure (sheeting in, nose down, sheet out nose up) - There's a lot going on so my brain isn't getting the full experience yet, only mostly the terror part
Here's the setup, 6.2M Wave sail and some grab rails on the rails, not sure if these are to helpful yet, I'm more comfortable bringing the rig and board into the water seperately for now...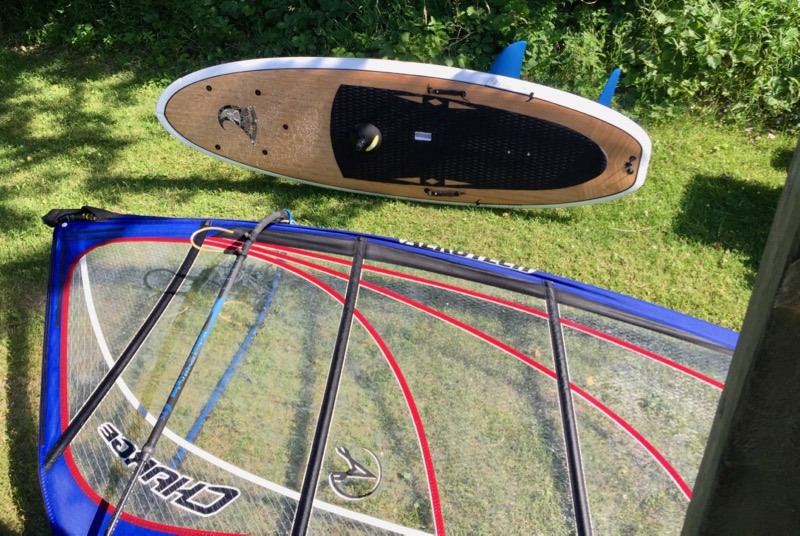 Planing on heading out to Waconia here in afew mins from work and see what happens!
let's swap some learnings next time we get together Professor! I can use all the hints I can get.